The World's Biggest Lambretta Club by Miles.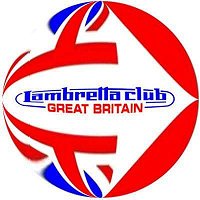 Everything you need from purchasing to running or restoring your Lambretta is available within the LCGB. For further information on joining and enjoying the benefits, Click here for details.
Site Last Updated : 23rd November 2023
EuroLambretta 2024
Lambretta Club Great Britain are pleased to announce that applications will open for the 33rd Eurolambretta Jamboree on Monday, January 1st 2024 and close on Friday 9th February 2024 or as soon as all available places have been purchased. Click here for details.
In 2023 the LCGB has decided on a joint sponsorship of two charities.


 
Are you interested in racing? Click on the banner below for more information about LCGB Production Class


The LCGB promotes RIDING Lambrettas. This is why...


Video by Mike Oxley, an LCGB member who does not get any commercial gain from his videos. If you would like to see more of his scooter videos or get notifications when new ones are uploaded, visit his youtube site where you can subscribe: https://www.youtube.com/channel/UCtsb2-Ef0yW9h9c_ZtMtr2Q/feed or join the SCOOTERS AND RIDERS group on Facebook.


Videos Last Updated : 6th November 2022
---